---
Owner, Hairstylist, Colorist, Extension Expert
@godwindesignsinc
yelp.com/stacygodwin
---


Efren became a licensed esthetician 10 years ago and since then, has become a sought after skin care therapist. Efren is also a certified massage therapist who uses massage not only for relaxation but to improve health. Efren believes that skin care and massage therapy are no longer considered luxuries in today's world; but are integral components of an overall health and fitness plan. For a list of services and a price list, please click here.
SCMT, LE state certified massage therapist
@efren.faceit
(818) 469-3361

Paige enthusiastically brings her passion, expertise and knowledge to you. Paige comes from a strong dental background: for well over 10 years she worked with her father, a dentist practicing for over 30 years. Becoming a provider through DaVinci doing Professional Teeth Whitening was a natural fit for her.  "I love what I do", says Paige, "I make my clients happy, and they always leave with a smile." Star-lite Smiles uses all natural, enamel strengthening whitening gels that contain no chemicals, so you will experience little to no sensitivity but still have a beautiful, white smile!  She truly values her clients, and strives to provide the best possible service, with a smile, of course!  Ask her about the "Bride-to-Be" special.   Book your appointment with Paige and Star-lite Smiles today! Star-lite, Star-bright…be your whitest by tonight!
(818) 860-1985

---


Ashley has been in the salon industry for the past 7 years. During which time, she has mastered a wide variety of techniques and skills for creating new, exciting, and effortless looks.  Ashley specializes in hair color, color correction, balayage, wedding up dos, vintage hairstyling and extensions.  She brings passion, enthusiasm, and creative solutions to every appointment.  She truly enjoys challenging herself and loves to keep her clients' hairstyles fresh and up to date.  She will not let your hair get stuck in a rut.
@ashley_von_creations
(661) 714- 7319

Eunice has been working in the beauty industry since 2009. Most of her technical training has been with Redken, and Paul Mitchell master colorists, and stylists. Her passion is to help enhance natural beauty, and bring out her clients personality. From bold fun colors, to soft and subtle, long hair, short hair, and even edgy hair, her skill is unlimited.
@pretty_by_eunice
(818) 606-8892


Mandy Montana has trained with Paul Mitchel and Unite. She loves cutting edge fashion color, creative cuts and loves helping her clients bring out their individuality. She has a keen eye for bringing out everything from classic appeal to the most vibrant colors on the spectrum.

Tristy is a 20 year veteran in the hair industry. She was trained under the designers of the Matric color team and worked with L'Oreal professionals for 7 years. Tristy specializes in color, color correction, balayage, wedding up-do's and haircuts. She has worked in the entertainment industry on celebrities, as well as having her own extensive clientele of business professionals. She loves a challenge and brings creativity, care and expertise to every client. If your hair needs a little magic, she will not disappoint!
@tristyv_mermaidhair
(661) 714-1606
---

Through the encouragement of my mother, I became a Licensed Nail Technician in 2009. It wasn't until I came to Burbank that I realized my natural artistic ability for nail design. I love the challenge of nail art and how it puts a smile on my clients' face. Getting amazing feedback from my clients is what makes me work harder and expand my designs. My clients love my work so much they make their nails a priority. When your hands and feet are nice and clean, you feel better about yourself and I love begin able to provide that for my clients.
@nails_by_van
(714) 728-1848
---

Leah Garza is a certified Akashic Records reader and certified ThetaHealer. In an Akashic session with Leah she uses the Linda Howe Akashic Pathway Prayer to open your records so that you can get clarity on lifelong challenges and understand your limiting beliefs that have held you back from being your greatest self. This reading is about recognizing you as the amazing, eternal being that you are. || ThetaHealing is an energy healing modality that utilizes a powerful meditative state to help you receive energy from the universe to change limiting beliefs, heal traumas, and transform your life. ThetaHealing is by appointment only and starts at $180 per hour. One hour appointments available only.
(818) 860-1985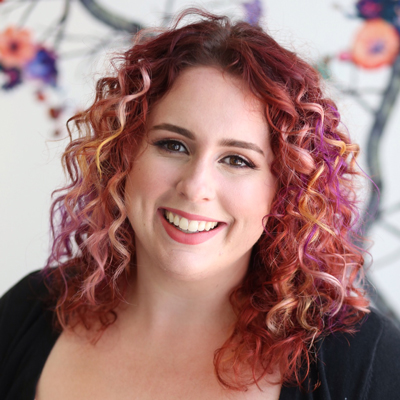 Samantha loves building deep soul connections with her clients so they can achieve a total sense of fulfillment in every aspect of their life. If you're waiting for a sign to understanding your life's purpose, this is it!
(818) 860-1985
Beauty Technicians
---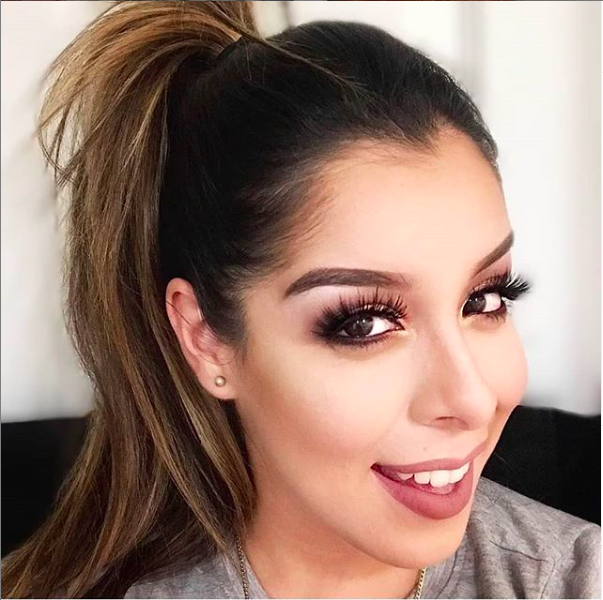 Gabriela Orellana
Gabriela's passion for makeup and beauty started at a very early age. Seeing her mom do makeup everyday as a cosmetic and beauty consultant helping other women feel confident is what led her into the beauty field. She has been doing lashes for over a year and makeup professionally for 3 years since graduating from the well-known french makeup academy, Atelier d'Paris.
Gabriela is a believer that beauty is in the heart and not the face, but when you look beautiful you feel confident!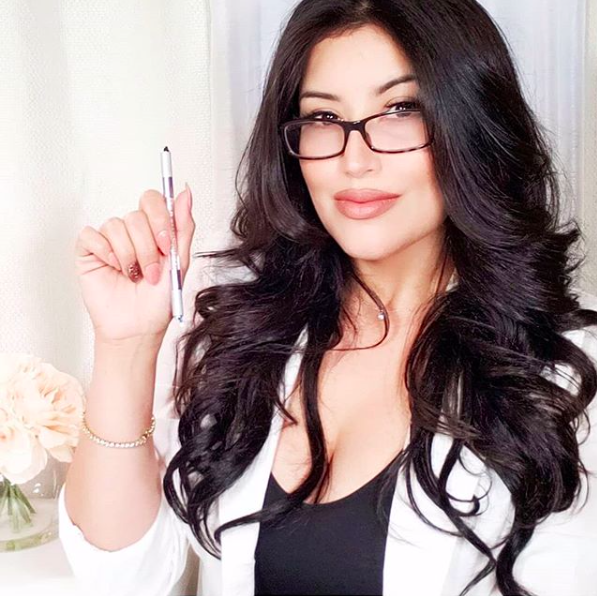 Selena Dailey
Selena is a master permanent makeup artist specializing in eyebrows, creating each brow custom to each individual that comes to her. Selena dedicates herself so much to her craft that she won the Los Angeles BrowDaddy Masterclass for ombre brows.
Selena guides you through the color and placement process ensuring the best pigment and shape that is complementary to your skin, hair tones, and face shape. At the end of the microblading procedure, Selena makes any final touches regarding color and length that you would like, and you will be sent home with aftercare instructions and a 3-day supply of ointment.
"These are your eyebrows, they should be done the way you want them."